MON-SAT from 9:00 am
Please use a mouth and nose protection!
---
We are back for you! Therefore, when entering the Sankt Annen Galerie a face mask must be worn - for the protection of your health and also the health of your fellow men! Please also always keep a minimum distance of at least 1.50 metres to other customers!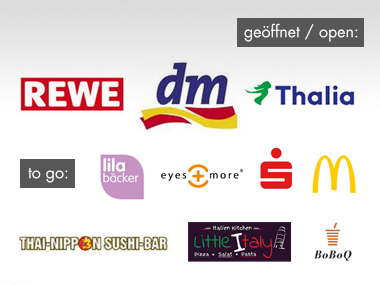 Open for you
The Sankt Annen Galerie is there for you, at your service with all the stores for your daily needs. Some stores offer the Click & Collect service for you. Please check with the respective store if this service is offered.
Eat like in Italy!
Little Italy' offers from March classic Italian dishes such as pasta & pizza, salads as well as snacks and a selection of drinks. The restaurant sets the highest standards and always pays attention to freshness and good quality food. Read more ...

Neustadt Markt 3
D-14776 Brandenburg